Low Testosterone & Health Clinic
MTH's weight management protocol is a provider supervised, individualized program designed to help anyone, and everyone reach his or her specific weight loss goals. The protocol is known to boost metabolism and help patients lose unwanted fat and reach the desired results quickly. Patients have been seeing great changes in a short amount of time using Ozempic/Wegovy and peptides. Come see what everyone is talking about!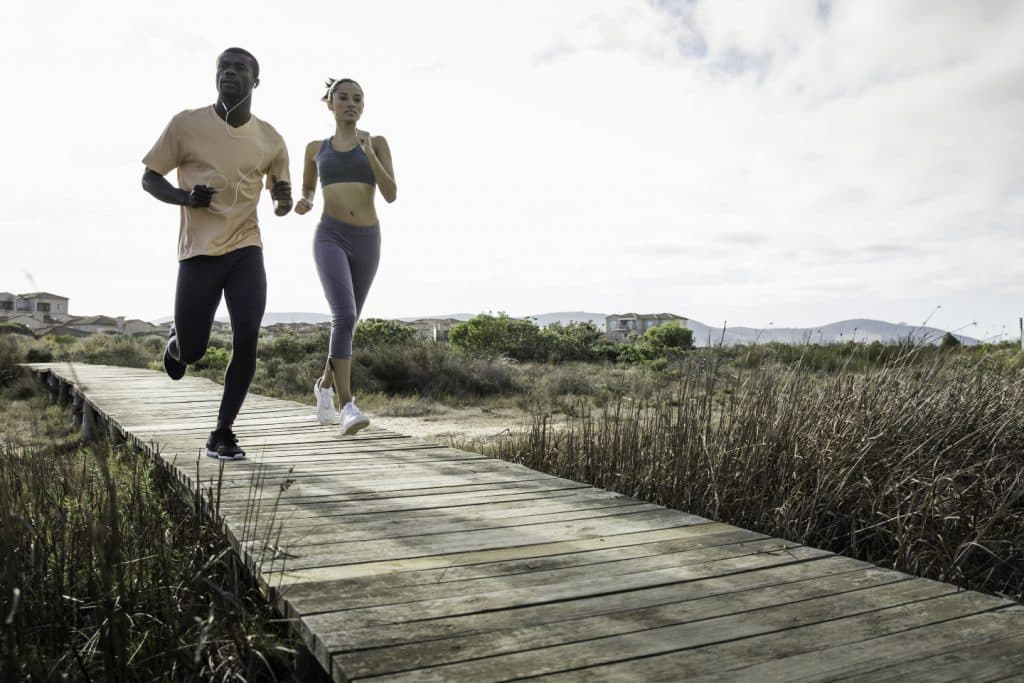 "I lost 30 lbs in under two months!" - Herman, 49
"The results were amazing....and easy!" - Vanessa."
Weight Management Program
Semaglutide (Ozempic/Wegovy) is a glucagon-like peptide-1 (GLP-1) analog prescription medication that is FDA approved as an effective treatment for type 2 Diabetes to improve glycemic control and to reduce the risk of major adverse cardiovascular events and known heart disease in adults. In June 2021, the FDA approved semaglutide for people with obesity (BMI greater than 30) or excess weight (BMI greater than 27) who also have at least one other weight-related health condition for weight loss. Ozempic/Wegovy is a once-weekly injection that, when used properly in combination with a reduced caloric diet and increased physical activity, promotes weight loss. At Men's Total Health, we have seen extreme success with patients' weight loss that have adhered to the proper protocol. On average, through studies, patients lose approximately 15% of body weight after 16 months. At Men's Total Health, we have seen patients experience greater losses in shorter intervals. However, results vary, and each individual is unique. Which is why at MTH, we supervise and individualize programs for each patient under our programs and protocols.
Tirzepatide (Mounjaro) is a dual glucose-dependent insulinotropic polypeptide (GIP) and glucagon-like peptide-1 (GLP-1) receptor agonist. It triggers the release of insulin that blocks a hormone that increases blood sugar levels in your body thus controlling those levels effectively. Tirzepatide also affects certain chemicals in the brain that help you decrease food intake, increase energy usage, and prevents fat deposits in your body. At Men's Total Health, we have seen this combination lead to significant weight reduction in our patients. As with Semaglutide, Tirzepatide is a once weekly injection, when used regularly, that our patients have seen tremendous results with. Studies have shown Tirzepatide to help patients lose an even greater percentage of fat than Semaglutide, (19.5%-20.9% in a study done by the New England Journal of Medicine) but as with any product, results vary and depends on each unique individual and how they follow the recommended guidance.
Sermorelin Acetate is a growth hormone-releasing hormone (GHRH) that is produced naturally by the human brain to stimulate production and release of growth hormone by the pituitary gland. The increased volume of human growth hormone (hGH) causes an increase in the production of insulin-like Growth Factor-1 by the liver. During aging, GHRH declines causing a decrease in the secretion of pituitary hGH which leads to growth insufficiency which can erode health and vitality. Benefits may include:
Increase of lean body mass
Reduction of body fat through lipolysis
Increase of strength and endurance
Accelerated healing from wounds
Improvement of sleep quality
Men's Total Health Weight Management Program
Accountability is as much a part of the program as the program itself. Patients will meet with the provider at regular pre-determined intervals where discussions will be held and progress monitored. MTH feels it's this type of extra dedication that helps our patients achieve their desired results. After all, nothing we do is alone. It takes support and it takes motivation. At Men's Total Health, we are there for our patients and believe in going the extra mile to do whatever we can to help our patients meet their lifestyle goals.
 There is no perfect weight loss goal. Whatever you feel as an individual you need to gain confidence and happiness, we are here to support you. Call today to set up a consultation with one of our providers. We look forward to helping you get back to feeling like yourself again!
3829 Veterans Memorial Blvd., Suite 101-B Metairie, LA 70002
Call our team today to schedule your consultation!
Ask about our weight loss programs including Ozmepic and Sermorelin today! Men's Total Health is dedicated to getting you back to feeling great and to a healthy lifestyle you can be proud of.